From the Start of Xoge to where it is now, it has always been and will remain a community first project. From the creation of new assets to the fair distribution to the rightful owners. I have always placed the community as the top priority and nothing less.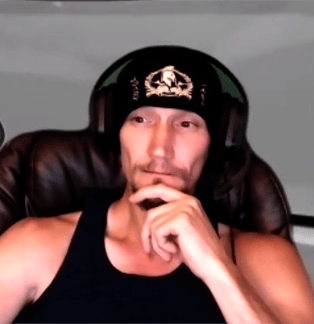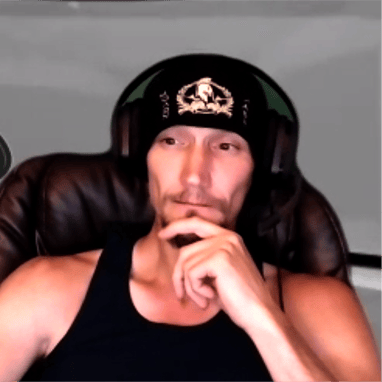 Project Founder - Bloc 501c3 Vice Chair+CTO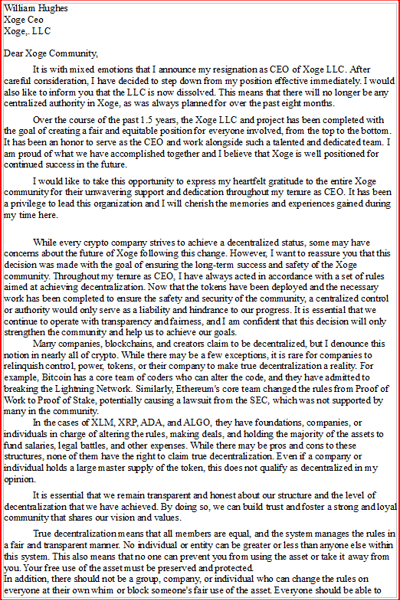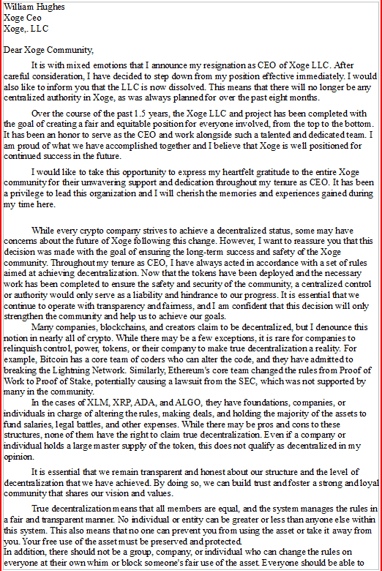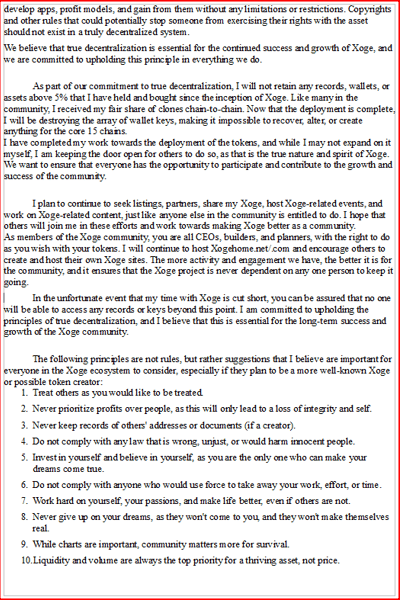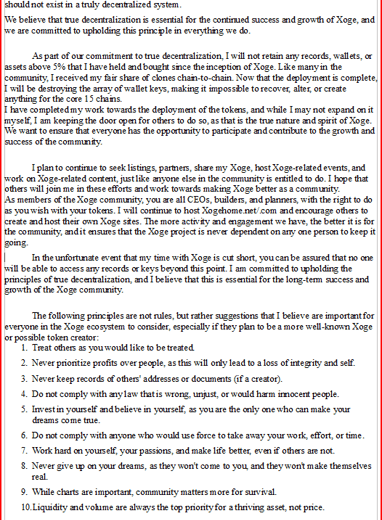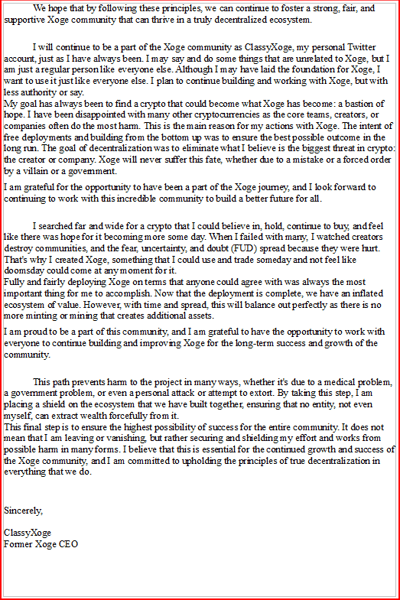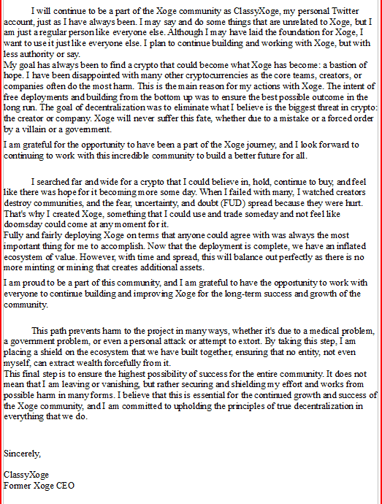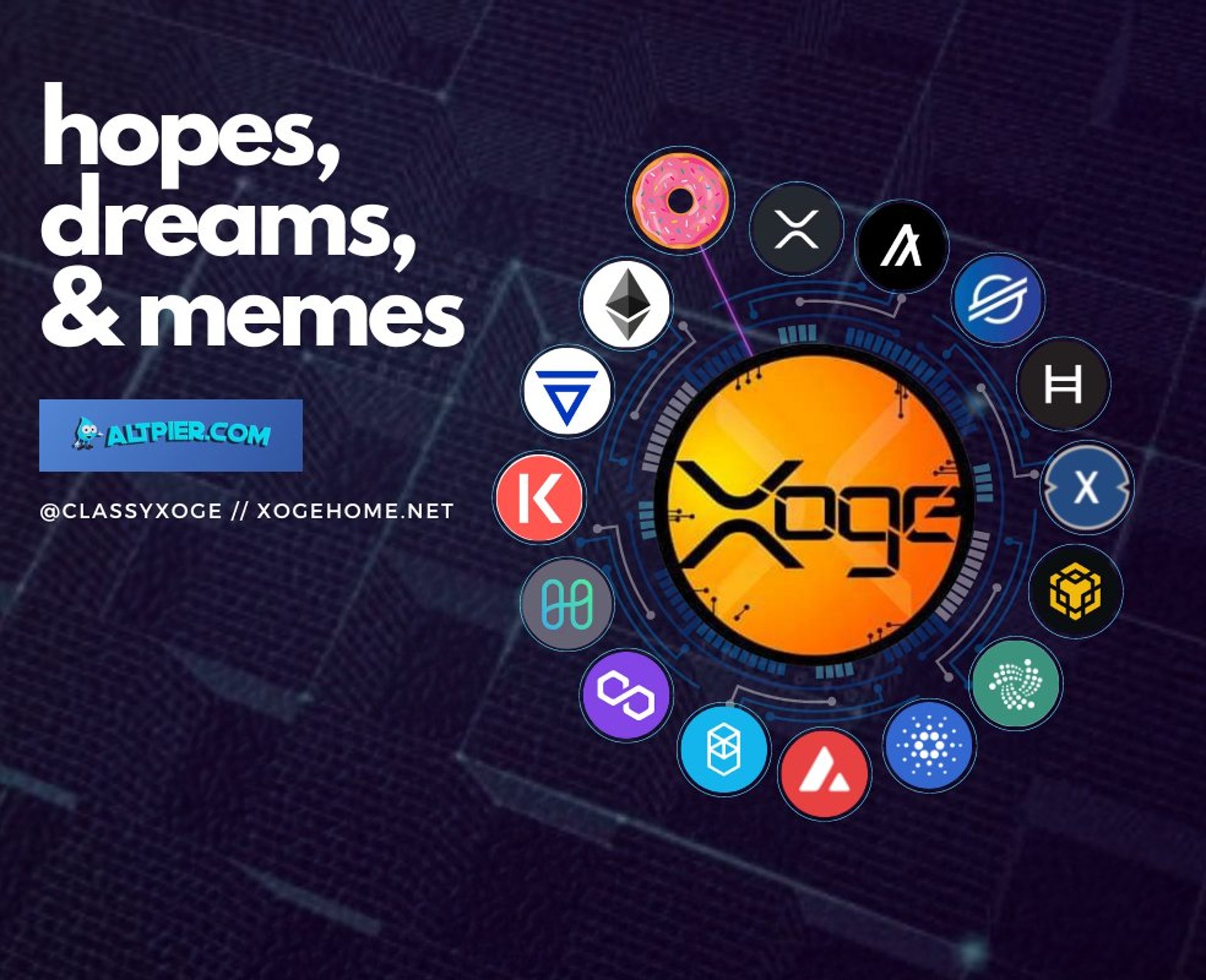 We own our own mastadon server to ensure communications are NEVER blocked.
What is a clone? - In short it is a simple process where users balances are snapshotted and given to them on the new chain. We teach our community and make them stronger, more prepared, less cultish and more diversified.
I built, deployed and created the initial ecosystem of (15)Xoge based assets. Though this is not to be the end of Xoge or clones. In time, more will conclude that they desire to see expansions. These will be done by know people of the community, fairly and justly, or not accepted as legitimate by the community.
The mission was to initialize a larger ecosystem and make it decentralized. In doing so, I have no rights or ability to stop someone from making a clone. On that note, anyone doing a clone correctly would not be an unwelcome thing. To anyone doing a clone unfairly, many will denounce it and it will surely fail.
Xoge has the potential to expand to every chain allowing token assets, done so by the community if some see fit. Follow the basic rules and be well known enough to have the trust of the community and you may be welcome to expand in the name of Xoge to new ecosystems/technologies.
1.Select a target chain, and an established chain.
Example target:Casper
Example established:XRPL
Best practices + Minimum expectations
2.Create a system to collect data of addresses from users(I used google forms)
Intent: This will allow collection of the snapshotted chain, address extraction and then deployment to proper Xoges on the new chain based on holdings.
3.Deployment, privacy, remainders.
You should know, best practice would be when attempting this, to calculate total needed to cover all applicants, total mint, and be able to show this to the community prior to moving funds.
Once established needs are confirmed, excess mint should be burned or sent to altpier.com or other airdrop systems for steady deployment.
After excess from the calculation is safely stored, deployment should be done for the community and then all data held on said clone should be deleted, eg your notes, your google docs for collecting user information and so forth.
4.Who is eligible to clone Xoge?
Anyone technically. However if you attempt this as a fairly low engagement Xoge community member you may be met with great resistance.
This is a task for well known Xoges and trusted community members to be taken seriously. At this time I know of a few who could accomplish this.
Arbitrage describes the act of buying an asset in one market and selling it in another market at a higher price, thereby enabling profit from the temporary difference in cost per token.
Fair deployments
Large friendly community
Community driven contests and giveaways
Open NFT lines (anyone can create and profit)
Well planned, Doxxed, 3rd party verified and audited
Over 1 year of loyal deployment and service
Trading options not found anywhere else
The first multi-chain token in the world
A meme with utility core
Fun and games
The act of velocity or volume in a chart drives a macro trend of value increase by the intrinsic desires of traders(buy low sell high), removing some capital from a strong Xoge asset and supporting a weaker one causing the entire Xoge ecosystem to benefit and will aid in adoption.